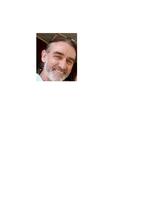 Alexis Sawford


Date: Saturday 10 April 2021 at 8:30 PM
Venue: Coolum Surf Club , Coolum Beach , Qld [venue info/website]
Tickets from: Venue
Genre: Contemporary / Modern Country


This is a free gig.
About Alexis Sawford
ALEXIS SAWFORD
With experience that's counted in decades rather than years, Alexis is a seasoned and experienced musician and singer, with a repertoire to match. He is an artist who is accomplished both as a singer and guitarist, and can move with ease through all genres. Accomplished in slide guitar as well as conventional guitar playing, Alexis crees a classy and tasteful sound, which has been developed over many years. Able to read an audience and with material from all eras, Alexis has a busy calendar which is testimony to him getting it right night after night.
Using acoustic guitar and a looper Alexis produces an organic and live sound with just enough extra to keep things sounding full, whilst maintaining integrity and remaining a true live musician.