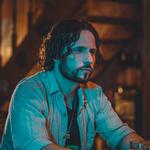 Andy Penkow
Lucie Tiger + Lisa De Angelis + LaHi + Andy Penkow
http://www.andypenkow.com

Date: Thursday 29 April 2021 at 7:00 PM
Venue: Petersham RSL , Petersham , Nsw [venue info/website]
Tickets from: Venue
Genre: Contemporary / Modern Country

The Silverline and Andy Penkow Petersham, Australia
Two chart-topping artists together. The Silverline and Andy Penkow are both highly acclaimed artists who have taken the Country Charts by storm with their contemporary styles. With a mixture of their own hit songs and classic favorites they promise an evening...
About Andy Penkow
Andy Penkow is a Country Americana Rock and Blues Singer-Songwriter with a Andy Penkow is an award-winning alternative Country Americana singer-Songwriter with a unique sound, chocolate smooth but powerful voice, steeped in honesty.

Studying music at JMC Academy, Andy completed an advanced diploma in popular music and performance. He was a member of the SBS Choir and a regular member of the southern school's regional performing ensemble.
?
In 2001 he appeared on the Australian Television show Pop Stars making it to the top 20.
Andy's debut album Sad Love Songs was recorded & mixed by Rod Motbey and mastered by Steve Corrao at 'Sage Audio Nashville, TN, and was released in December 2018.
His debut single Drowning in the Whiskey was embraced by the Australian country music scene peaking at #10 on the Country Songs Top 40 Australian Airplay Chart and #20 in Tasmania. Drowning in the Whiskey also debuted at #2 on the Oz Country Downunder charts and spent 7weeks in the charts. The album had over 5000 Spotify plays in its first month of release.

Andy has worked with Australian Country Music Royalty, co-writing with multiple Golden Guitar winning artist Lyn Bowtell, mentoring