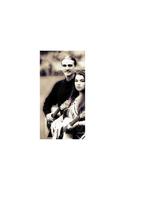 Alexis and Suzie Duo


Date: Saturday 17 April 2021 at 6:30 PM
Venue: Marcoola Surf Club , Marcoola , Qld [venue info/website]
Tickets from: Venue
Genre: Contemporary / Modern Country


This is a free gig.
About Alexis and Suzie Duo
ALEXIS SAWFORD and SUZIE KEENAN (DUO)
From an accidental double booking and deciding to share the gig Alexis and Susan discovered a magical musical connection.
From busy individuals with their own circuits and projects the lucky chance meeting has developed into a prolific musical experience.
The Alexis and Suzie duo is a wonderful combination of talented male and female vocals and spine chilling harmonies, set against a backdrop of acoustic guitars.
The Duo have written and recorded together over the past , achieving top ten billing in several song-writing competitions as well as recording and performing songs by other competition winning writers. One of these songs was awarded Tamworth "NEW Songwriter of the Year" 2019 with a song penned by Jim Van Fleet. Which reached number 30 in a National Music Chart.
Alexis and Suzie's songs are receiving airplay on major rating radio stations across South East Qld and New Zealand and the duo are scheduled to arrive in Nashville late October 2019 to coincide with their debut album release.